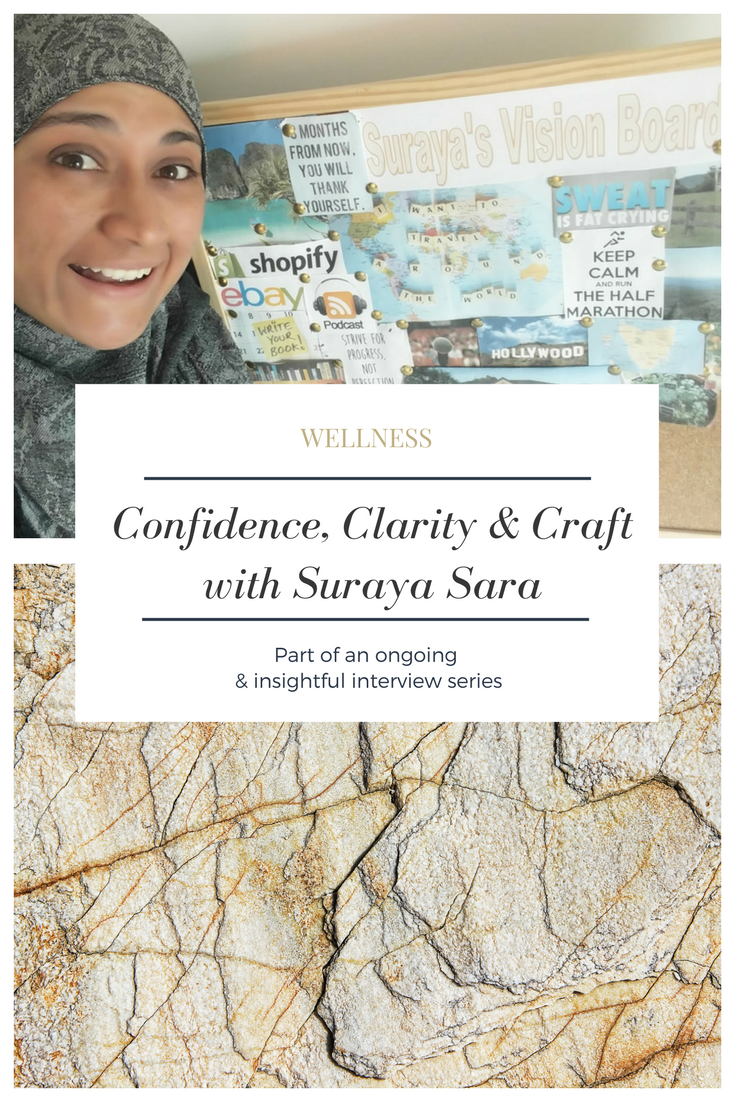 I have to admit that 90% of the reason I'm on social media, specifically Facebook, is because of my work  here with By Fatima – as it let's me get my message out – & not because I want to share my #OOTD or new political point of view (though that's okay if that's how you roll). The other 10% is for supporting, sharing & interacting with useful content (from other bloggers mainly) & one person who really gets my attention on Facebook is sister Suraya Sara.
I was so happy when she said "yes" for this written interview & after reading it you'll know exactly why.
---
Q.
I'm super excited to interview you today, as I've been lucky enough to hear you speak at online summits & on Facebook. Straight up I need to say you display such an authentic & confident presence mashaAllah. Have you always been that way?
A.
I think I'm more excited than you to be interviewed, to be honest, I aspire to be just as organised as you!
Alhumdulillah this confidence was a trait I have been trying to polish up for a while now, but what you see on the outside isn't always the case on the inside and it's important for us to understand that Facebook is a social platform, we tend to put on masks to hide what is truly happening on the inside. If you had seen me just a year ago on Facebook, I was scared, nervous and afraid of failure. The first few live videos I did, I was reading and dissecting a book called, "Feel The Fear and Do It Anyway" by Susan Jeffers. Oh, the irony!
For two decades, I spent my life hiding behind masks to protect the "real" me. I didn't want people to see my vulnerable side, nor did I want others to judge me. Earlier in 2017, I did a little exercise, I asked two of my good friends several questions and requested them to be completely honest, even if they thought it would hurt me. The questions were along the lines of:
Describe my strengths and weaknesses
What can I improve
These two friends have never met, they also live on completely different continents and their answers were exactly the same. Then I asked 3 strangers that I had just met for only a few hours and they said the exact same answers as my friends. At that point, it wasn't just a sign. It was a slap in the face and a reality check. All of them stated that I was "guarded". I would be friendly and then the depth of the conversation would dwindle and the walls slowly come up. I was devastated that people thought of me this way! But I truly needed to hear this and I knew that I was conditioned to react this way.
So, from then onward, I made a pact with myself to be more open, real and vulnerable so I could have deeper connections and conversations with the people around me. It has been an internal struggle to be consciously open because my past conditioning was to protect my heart from being hurt. Childhood conditioning carries through to adulthood and the moment we realise that unlearning is the key to growth, we will begin to be more conscious of the way we behave.
When you see me speak on Facebook now, I'm brimming with fun, laughter and jokes because I'm completely comfortable with where I'm at, with myself and with my life. It's me removing my masks and being completely vulnerable and real. I've been known to have a little cry or get choked up once in a while on a Facebook live too! Being vulnerable is the new kind of confidence. Fake it until you make it doesn't cut it anymore.
Well, that got really deep, really quick. We're only at the first question!
---
Q.
You're very active on Facebook, I believe posting daily, how do you manage to keep up that consistency?
A.
I made a promise to myself a few months back that I would post at least one piece of content each day that I know my ladies will benefit from. I have a bigger vision of impacting the lives of women all over the world and keeping my "why" a constant conversation in my head helps me to continue to deliver content to the ladies who need me the most.
I generally find small slots within the day to post and posting on the go on my mobile is also very important, I can't be at my computer all day long, I have children, laundry and dinner to make too!
---
Q.
The topics you talk about are sometimes seen as "off-limits" by people, need it be because of religious interpretation, culture or the way they were raised. How do you look beyond that to help women?
A.
I make it a point to really dig deep into taboo topics within the Muslim community because we have a tendency to sweep difficult and shameful issues under the carpet. It's easier not to deal with them. Unfortunately, after generations of doing this, it has resulted in broken children, walking around in adult bodies. They are anxious, depressed and lash out in anger.
It's been part of my mission to talk about taboo subjects like sexual abuse, rape, physical abuse, financial abuse, spiritual abuse, toxic relationships and domestic violence. I don't limit myself to just these topics, but I openly talk about them without feeling any shame or embarrassment. Those who are hurting will see it as a beacon of light and hopefully it will kick-start their healing journey.
When I share taboo topics with the Muslim community, I'm really just planting the seed so we can get the ball rolling about the conversation that needs to happen. It is directed towards women who are suffering silently and are too ashamed to ask for help. My hope is to openly talk about these topics so women know they aren't the only one suffering, getting help is OK. I'm also hoping, on another level, that a potential perpetrator may watch my videos and think twice about hurting another person.
---
Q.
With those disgusting Hollywood scandals making news & the #metoo conversations, do you think more women are now willing to talk about sexual harassment or abuse?
A.
The whole #metoo conversation was a blessing for many women (and I also noticed men sharing their stories too). It gave them the support they needed to tell their story publically. This just prompted a conversation that needed to happen, not just in the Muslim community, but the world over. My inbox is full of women telling me their harrowing stories of abuse. Unfortunately, it is more common than we think.
Muslims still have a long way with discussing this topic openly, especially in Muslim majority countries. I went public with my story in 2016 and I based my whole business around healing Muslim women. What I found was that most women who were suffering silently from their past pains were also living life on autopilot. They couldn't manage their emotions and became numb to the world. Most women entertained toxic relationships, be it with a spouse, in-laws, family members or even children. Their self-esteem and self-care were almost non-existent because they overcompensated themselves so other people would like them.
The #metoo conversation has helped so many women start their healing process. I was excited to hear more discussion on the mental health front too. If this discussion saved just one life from suicide, it was completely worth it.
---
Q.
Your coaching service is very much needed, especially in the Muslim space, how can someone work with you?
A.
I only open up a few slots for my coaching service each month because I know that there are some ladies who would rather speak privately about their matters. I am quite busy serving a larger group of women as it's helped me reach and impact more lives when I do it in a group setting. When I get one on one clients, they get my full attention. I am theirs for a full month and we catch up on a weekly basis. I tailor soul stretching exercises for them to ensure they reach a full emotional release of their past by the time they leave my coaching program. Every lady I have been fortunate to work with has changed their life for the better, be it a better relationship with their spouse or leaving an extremely toxic relationship, they have made great progress in their lives!
---
Q.
You've also got a Vision Board Workshop, please share more about why vision boards & what to expect if we joined?
A.
A vision board is a visual tool to help us focus on life goals we want to achieve. It usually contains images that represent what we would like in the future. For example, a new house, a car, travel, learn new skills, etc. The idea behind it is that when we focus on our goals often enough, we will subconsciously work towards them. Vision boarding is something I never thought I would do, in fact, I thought it was all a little bit too crafty for me! Scissors, pins, printouts and all that jazz but I tried it 2 years ago and found that I was achieving at least 80% of what was on the board. I was quite impressed with myself, to be honest! I have tweaked it for my 3rd year and I will be sharing my new strategies to ensure I reach more goals.
I have had some great feedback from the Vision Boarding for Success Workshop and will be making it available for everyone to view on my website. People mistake vision boarding as a December/January activity, however, it can be done at any time of the year.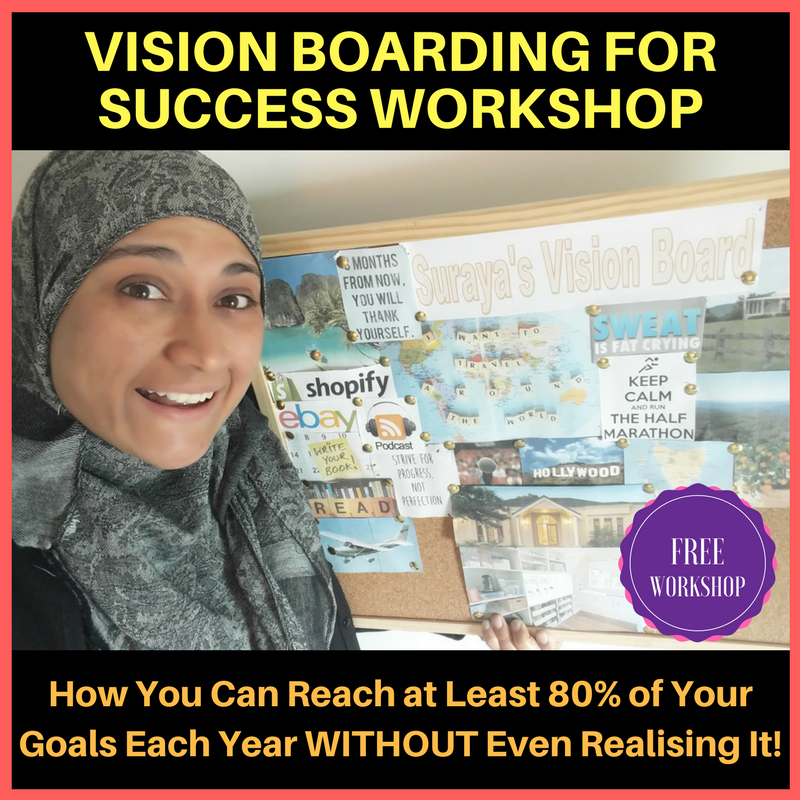 ---
Q.
Now, as you know getting & staying organised is very important for me, do you have any tips on how you stay organised as a mother & business owner?
A.
I'm a mother of two young boys. They are 3 and 7 and when they are together, all I do is pull them apart. It's not the big one that's the problem, it's the little one beating up the big one! So chaos is normal in this house with the kids around.
A few months ago, I had a slight melt down (when I say slight, allow me to add a little more drama into it…I did the ugly cry in front of my husband), I realised that I was over flowing my cup up and I wasn't emptying fast enough so I can replenish it.
I was completely burnt out. Exhausted all the time, lack of sleep and angry at times!
My melt down was a call for help. My husband and I discussed it and agreed that my youngest son could go to childcare for two days a week. The time allowed me to create a self-care routine so I could serve myself, my family and my ladies better.
Some personal advice I can give busy mothers is to:
Get your self-care routine in order.
Make sure you live by your online calendar, I swear by it! Book in family time, kid time, kid party time, busy times, work time and self-care time!
Get an appointment setter software attached to your calendar so when you set meetings, you don't have to spend time checking availability, especially if your meetings are in different time zones. Calendy is a life saver for my business and sanity!
---
Q.
So, you're my 'homegirl' – we live in the same city, though we've never met. When are we going to finally meet?
A.
I'm a bit of a hermit, I work at home and online, so you can imagine the adult conversations I have. They usually consist of me talking into a camera! Now that I have my self-care routine in place, let's get a chai together!
---
Q.
And lastly, what does "create a lifestyle you love" mean to you?
A.
Oh, I love this question! If you asked me this a few years back, I would have had a different answer. It's amazing how a few years can change your outlook on life! For me, it's about being happy with my self. It's about living my own truth, helping others and hanging out with the people I love the most. When I think about "creating a lifestyle you love" I think about dropping the need to please other people and the feeling of judgement from others. Once I released those stressors in my life, it became much easier to grow. I'm sure if you asked me this next year, I may have a different answer!
---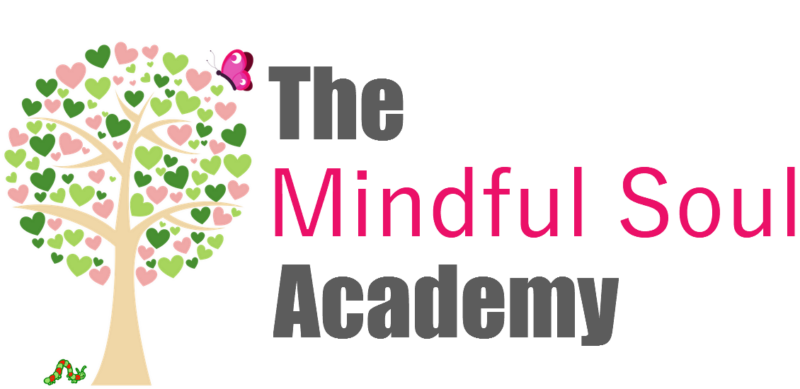 Suraya Sara is the founder of The Mindful Soul Academy, a safe online space for women to heal from their past pains. The Mindful Soul Academy was formed because of Suraya's own painful past of childhood trauma and the realisation that there was very limited support for Muslim women who felt embarrassed, lost, guilty, angry, depressed and anxious due to their unspoken abuse.
Her goal is to empower women to become the best versions of themselves so they can change their lives and the lives of the next generation. She personally coaches Muslim women who want to take back their power in their lives so that they can live a more happy, calm and safe life.
Connect with her here:
---
Now a question for YOU!
Sister Suraya & I would love to know what you thought about the topics touched on in this interview by leaving a comment below xo
---