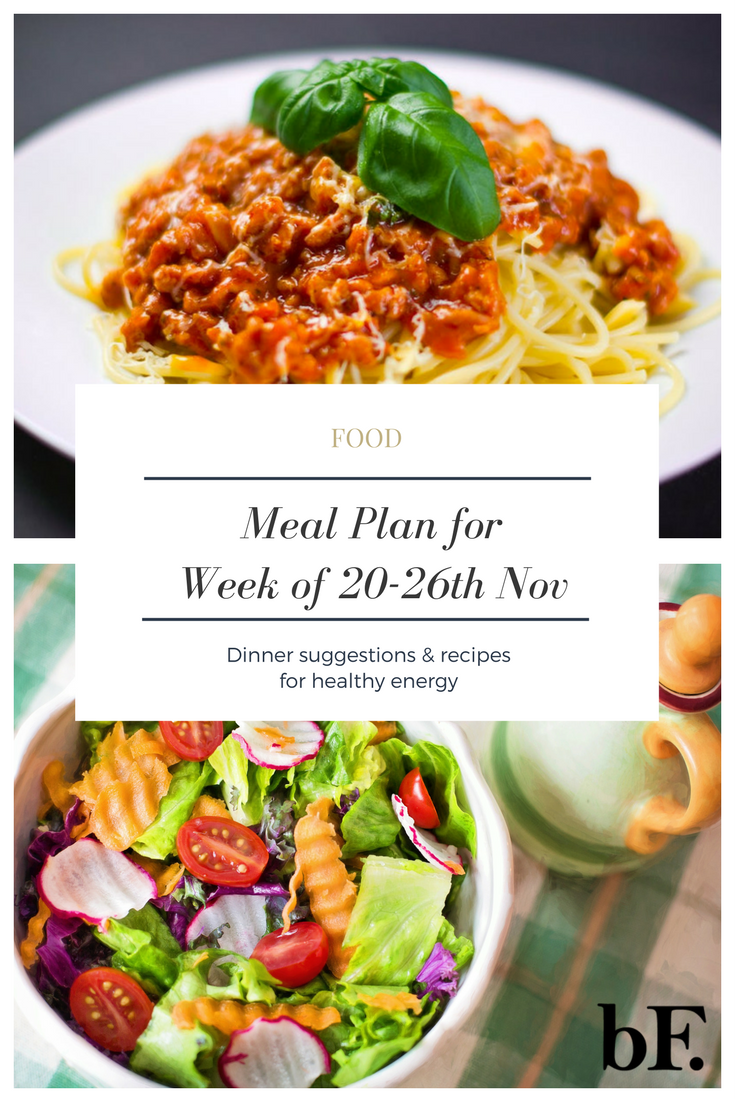 Each week I share with you my dinner meal plan because sharing is caring & I'm sure any busy mother would appreciate extra meal ideas & healthy recipes.
Now, I do have to mention that I'm not a very good home chef, but I try. I'm also still learning a lot about healthy energy sources (because the topic is so very important to me) however if you can think of any healthier ingredient options or add-ons please do share them in the comments.
---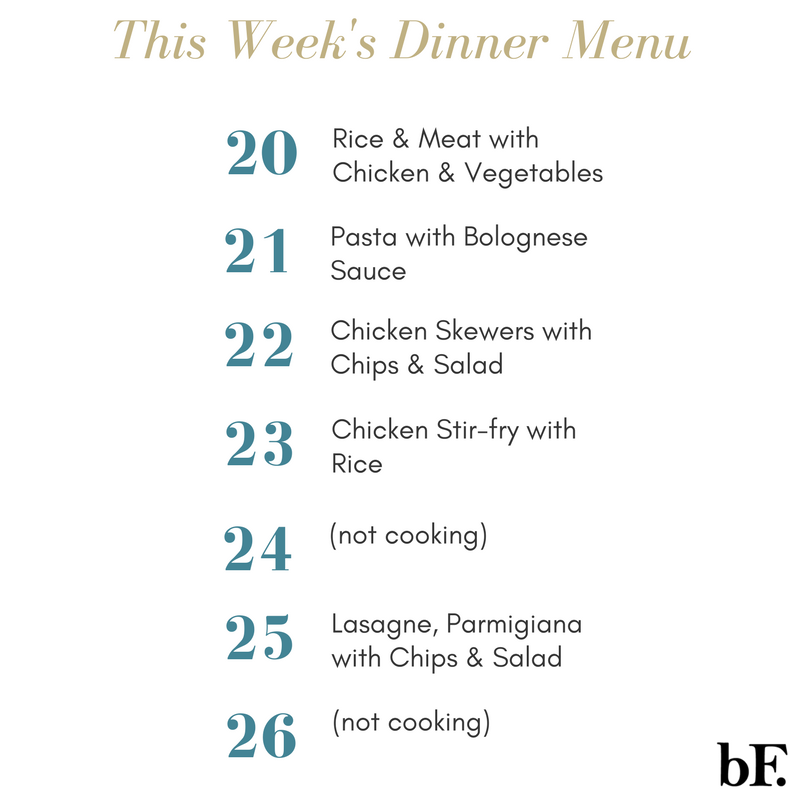 ---
---
---
Monday 20th – Rice & Meat with Chicken & Vegetables
Alhamdulillah, this meal is another family favourite. The rice & meat it beef mince that's cooked & then the rice is cooked on top of it so that it mixes together. I then also pan fry chicken breasts with garlic & lemon & make a side of vegetables.
---
Tuesday 21st Nov – Pasta with Bolognese Sauce
Pasta used to be a meal that I had to make in addition to another meal because the household was divided – some liked it, others didn't!
Alhamdulillah now (& I don't know exactly how it happened though I have an idea*) everyone eats it & I get to go back to cooking one meal when it's pasta day – yay!
*My theory is that the more you expose children or people to certain things, the more they start to think & do the same. So the more I encourage healthy eating, the more my children are interested in healthier choices in'sha'Allah … it works with organising skills too (but that's another post).
---
Wednesday 22nd Nov – Chicken Skewers with Chips & Salad
Although chicken skewers sounds time consuming it really isn't for me. I cube some chicken breasts & marinade for at least half an hour in the fridge in mixed spices, garlic & yoghurt. I then either grill them & serve with a side of chips & salad.
---
Thursday 23rd & Friday 24th Nov – Chicken Stir-fry with Rice
Chicken stir-fry with rice is super popular in my home alhamdulillah! I sometimes make it 2-3 times per week because it's quick, easy & I know everybody will eat it.
I make it with mixed vegetables & soy sauce, however, sometimes I add some organic tofu (I'm the only one in the house who likes tofu) when I'm not too keen on meat that day, which does happen often, though I'm yet to master any vegetarian meals the family will enjoy, so any suggestions are welcome.
Also, you'll notice that I've got this meal planned for Friday too & that's because I won't have time to cook on Friday so will be making 2 days worth in'sha'Allah.
---
Saturday 25th & Sunday 26th Nov – Lasagna, Parmigiana with Chips & Salad
We're going very Italian with the dishes today – Mr 9's favourites. I'm baking a beef lasagne (with hidden vegetables … they're shredded actually) & parmigiana (crumbed chicken with a tomato sauce & melted cheese topping) which is a real family favourite. I make the crumbed chicken myself (as not a fan of ready-made ones) & they freeze really well if you save time by making extra batches.
---
I'd love to know your weekly meal plan so please do share in a comment below.
~ Fatima xo
---