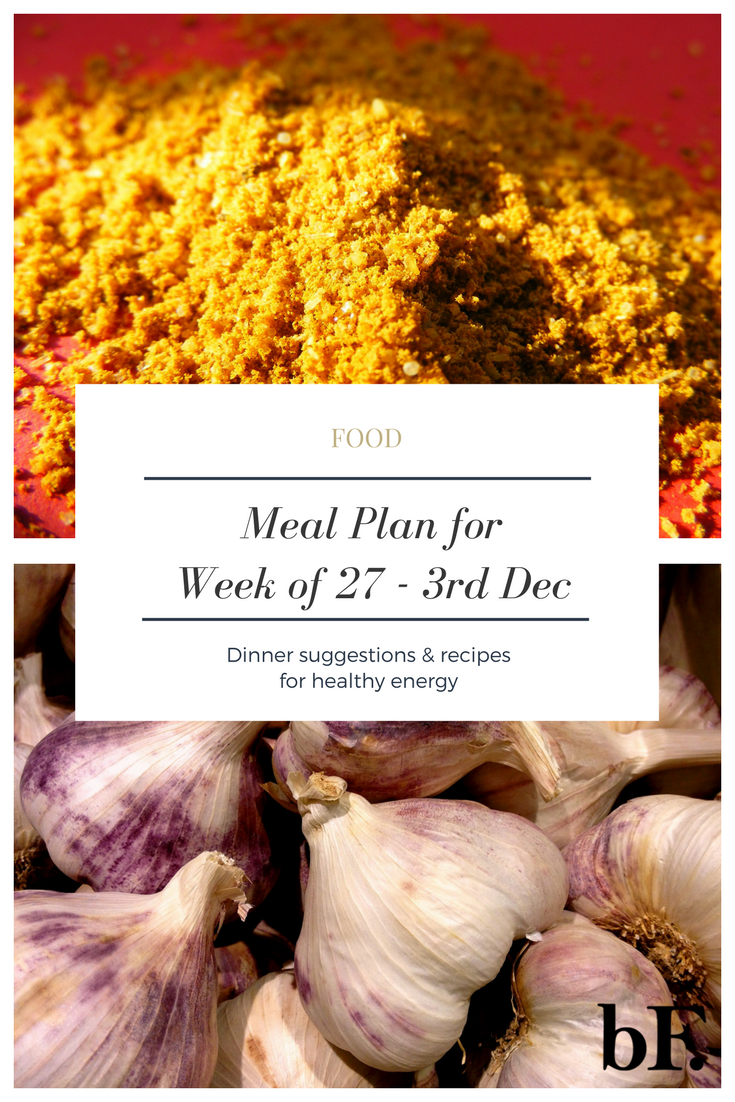 Each week I share with you my dinner meal plan because sharing is caring & I'm sure any busy mother would appreciate extra meal ideas & healthy recipes.
Now, I do have to mention that I'm not a very good home chef, but I try. I'm also still learning a lot about healthy energy sources (because the topic is so very important to me) however if you can think of any healthier ingredient options or add-ons please do share them in the comments.
---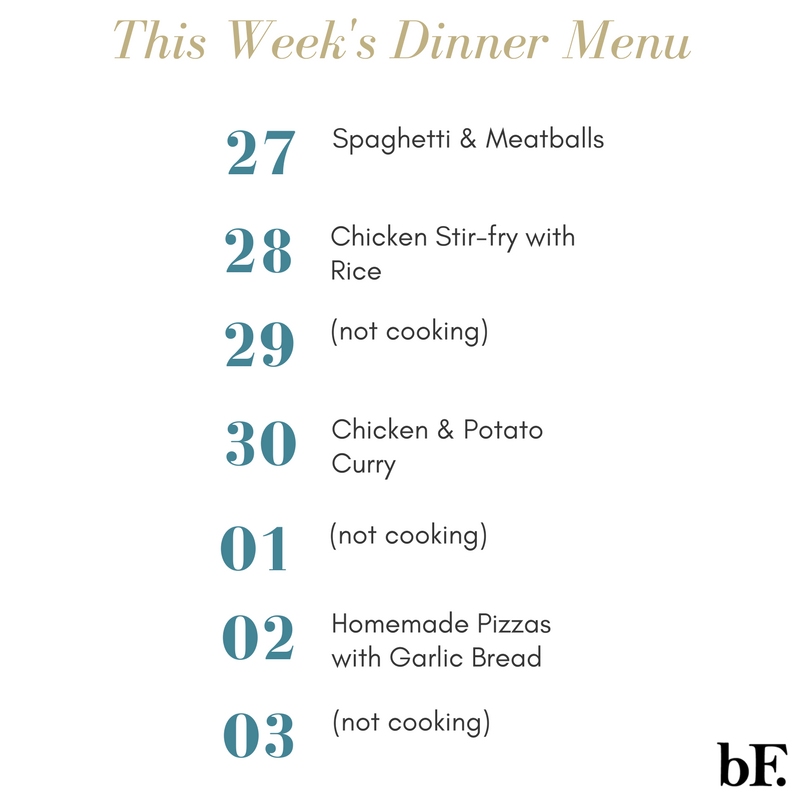 ---
Monday 27th – Spaghetti & Meatballs
I don't usually make this meal – actually I cannot remember the last time I did, so not sure if the girls will like it. I'm pretty sure Mr 9 who loves Italian food will be happy to come home to this for dinner.
I'll be cooking some spaghetti & then adding cooked beef meatballs with a garlic & onion tomato sauce.
---

Tuesday 28th & Wednesday 29th – Chicken Stirfry with Rice
Chicken stir-fry with rice is super popular in my home alhamdulillah! I sometimes make it 2-3 times per week because it's quick, easy & I know everybody will eat it.
I make it with mixed vegetables & soy sauce, however, sometimes I add some organic tofu (I'm the only one in the house who likes tofu) when I'm not too keen on meat that day, which does happen often, though I'm yet to master any vegetarian meals the family will enjoy, so any suggestions are welcome.
Also, you'll notice that I've got this meal planned for Wednesday too & that's because I won't have time to cook on Wednesday so will be making 2 days worth in'sha'Allah.
---

Thursday 30th & Friday 1st Dec – Chicken & Potato Curry
I'll be making a big pot, two-days worth in'sha'Allah of Miss 7's favourite curry which contains chicken, cubed potatoes, garlic, onion, & curry & turmeric spices, served with rice (but not too much rice because of the potato).
It's really more of a Winter dish (we're in Spring at the moment) but Miss 7 asked for it & I like it when the kids help me decide dinner meals.
---
Saturday 25th & Sunday 26th Nov – Homemade Pizzas with Garlic Bread
Since I'm not planning to cook on Sunday I'll be making homemade pizzas in'sha'Allah.
The pizzas will use store-bought bases & be of 3 varieties – garlic prawn, cheese & spicy beef & served with garlic bread & salad.
---
I'd love to know your weekly meal plan so please do share in a comment below.
~ Fatima xo
---