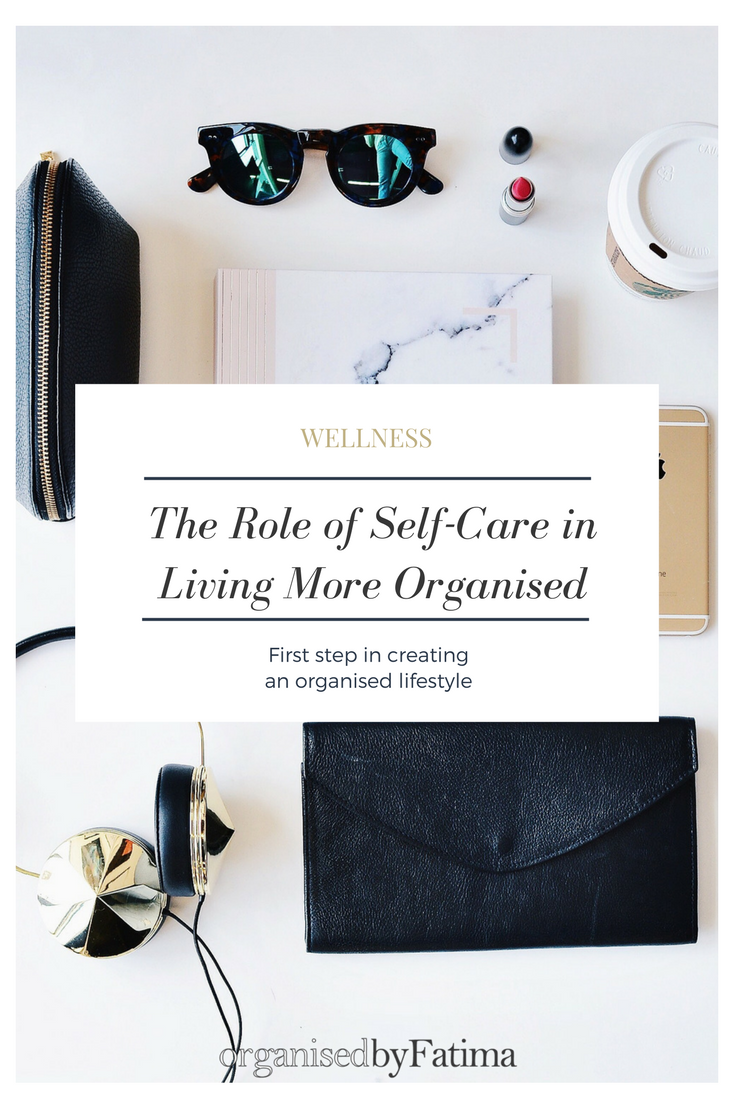 Self-care, also commonly called self-love, is all about looking after yourself.
It's a very important first step in The Organised Lifestyle Program™ & means valuing your emotional, mental, spiritual & physical well-being.
Emotional well-being is all about your feelings & responses
Mental well-being is all about your psychological & mind health
Spiritual well-being is all about your faith & connection with Allah swt
Physical well-being is all about your body, both inside & outside
Sometimes not all these four areas need the same attention at the same time, for example, if you're physically fit but spiritually disconnected.
However, you do need to have a method in place to stay on top of them all. This is because if you neglect a certain area it may then impact another one, for example, if you're emotionally upset for a long period of time leading to depression & unhealthy eating.
---
What's the role of self-care in getting organised?
When it comes to living more organised, self-care plays a role in ensuring we're able to be as productive as possible throughout the day.
The common complaints as to why we're not organised & getting things done include:
Tiredness
Stress
Overwhelm
Frustration
Each of these is usually heightened when we're in certain situations or amongst certain people that have taken ourselves out of the "equation".
The equation being: proper self-care + effective organising systems = greater productivity
What this essentially means is that organising systems alone won't help you get things done if you're not addressing some of those common complaints mentioned above.
---
Remember:
"you need to look after yourself first before you can care for others or do anything as best you can"
So, to give greater value to self-care let's look into what it means to be true to yourself, to de-stress, to stay energised via health & well-being & to know what you want in life – & striving to make that all happen in'sha'Allah.
---
Self-care is a need, it's a must-do for everybody!
As mentioned previously – by looking after our emotional, mental, spiritual & physical well-being we are giving ourselves the opportunity to be our best selves in every situation & heighten our productivity throughout the day.
If you've ever been exhausted or upset, for example, you'll know it nearly always results in a very unproductive day, which can then impact other parts of your life.
---
Benefits of self-care for getting organised.
There are a number of benefits of practising self-care when trying to live more organised, these include:
a healthy mind & body creates greater productivity & experiences
taking the time to nurture your spiritual side contributes to all areas of life & keeps things in perspective, which is important for productivity & decision-making
gratitude allows you to de-stress & respond more calmly even during the difficult times
'me time' moments create opportunities to recharge & get back in touch with what's important to you (such as hobbies, social invites, personal growth) which also drives productivity
---
So, an organised lifestyle isn't only about having a decluttered, tidy looking home; it also includes finding the time for self-care, otherwise you're neglecting the personal aspect of organisation.
The Organised Lifestyle Program™ covers the how-to on practising self-care in'sha'Allah.
The areas specifically are:
Healthy energy
Self-awareness
Self-confidence
Calmness via gratitude
Me time
Each of these topics & the lessons within will introduce ideas that you can apply in your life (if suitable).
Once you're in a good place with your self-care, you'll then be ready to move onto step 2 – self-discipline & step 3 – taking action of The Organised Lifestyle™ Program.
"As someone who has successfully alhamdulillah overcome her chaotic days, these five areas are what made the biggest difference for how I live more organised."
---
Let me know your thoughts on self-care & how it impacts your ability to get things done .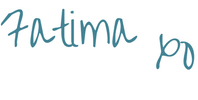 ---