They say "you are what you eat" – so if you're regularly making unhealthy choices or rushing meals every night, then you could be impacting your well being. Instead, consider meal planning, so your decisions are healthier & you can be the best version of you.
My choice to begin planning my families dinner meals began when I had 2 young children & was returning to part-time work after maternity leave. Although I wasn't a full-time working mother I still thought it was important that I have my meals prepared for when I return home from a long day at work.
It was more of the time-saving factor that motivated me to meal plan, however, now health & cost-saving also plays a role in why I do it each week.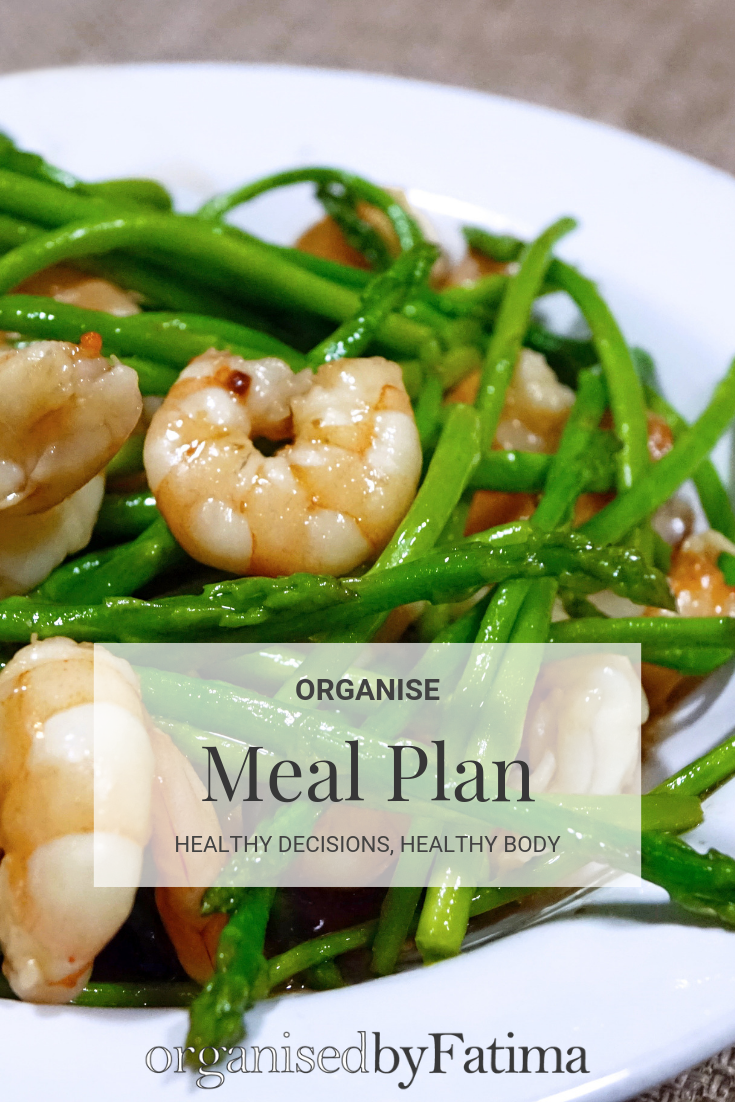 Benefits of meal planning
Meal planning is not meant to be a tedious task but rather one that benefits you & your family. This includes:
Healthy food choices

by planning your meals you can select ingredients & cooking methods that are better for you
home-cooked meals are normally much better than takeaway food or dining out

Cost-saving

eating at home is far cheaper than dining out or purchasing takeaway meals
planning helps you understand what you regularly buy, so you can purchase ingredients when they're discounted

Time-saving

by preparing ingredients beforehand you can save more time when it's time to cook after a busy work/family day

Delegating

if you share your meal plans with family members you can delegate the cooking to them (so long as they are old enough to cook)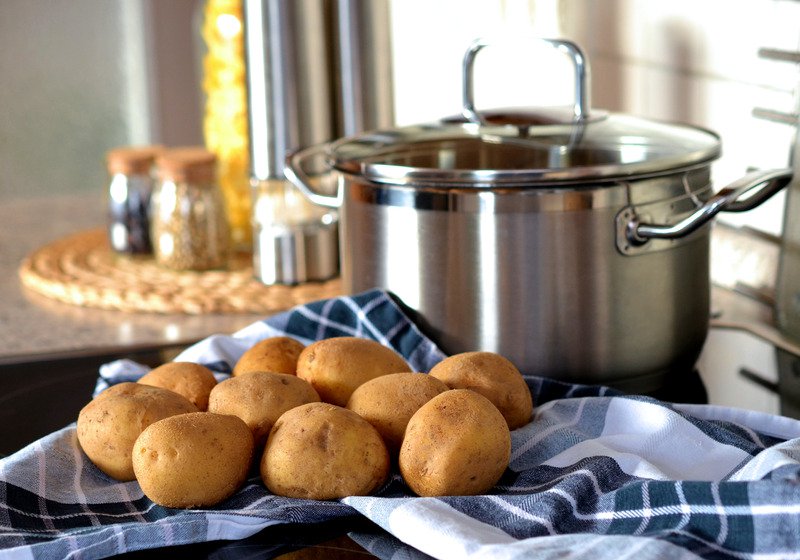 How to meal plan
Meal planning involves a few steps which lead on from each other. Below I list how I plan dinner meals each week (which could be the same for a fortnight or month of planning).
Step 1 – Favourite Meals

Select 7 dinner meals that your family or household members can enjoy
Consider meals that use similar cuts of meat or ingredients

Step 2 – Ingredients List

Note down all the ingredients & quantities you need for each meal (from Step 1)
Create your own recipe cards or save online recipes for easy reference

Step 3 – Grocery Shopping

Purchase all the ingredients listed in Step 2
Refer to a list of preferred supermarkets, bakeries, butchers & green grocers that usually have your ingredients available

Step 4 – Preparing Ingredients

Prepare any ingredients as per the favourite meals recipes (eg. meat cuts, vegetable cuts etc)
Store them in keep-fresh containers & freezer bags (labelling them is a bonus point!)

Step 5 – Planning Meals

Allocate which days you'll cook which meal
If you have dinner plans outside the home or will have no-cooking nights be sure to mark them off the weekly plan (& enjoy the day off from being home-chef)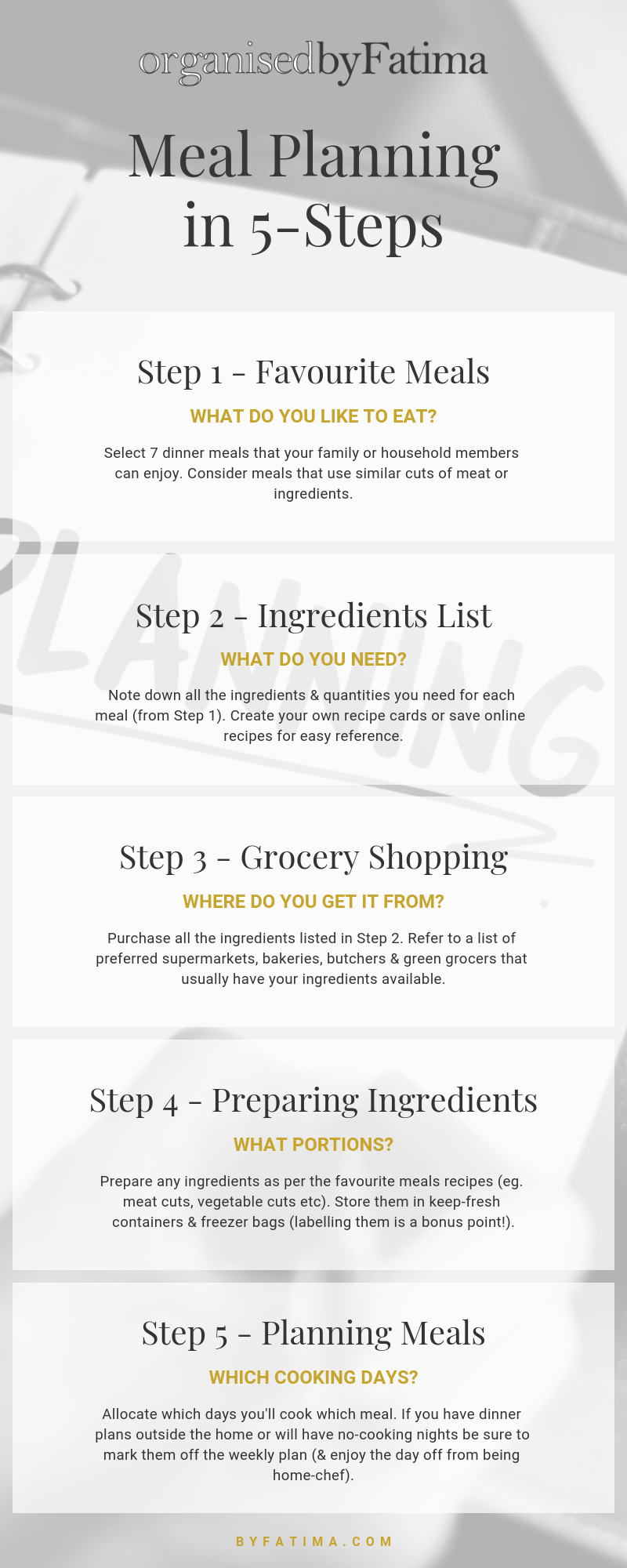 ---
Hope you found this helpful when understanding how to begin meal planning.